What is more convenient than making money from the comfort of our home and with something you love doing? Truly, blogging  as a business is a priceless digital occupation in Nigeria, it is one of the most viable digital make-money-online strategies you can leverage today.
It is not just about making direct returns with blogging. You can even use it as a means of promoting your existing business, thus making it more profitable.
So, have you made a decision to start a blog and earn or promote your business with blogging like a boss? Are you looking to start a cheap  blog with WordPress and affordably host it in Nigeria? You are in the right place.
In this post, you will learn the easiest method to start a blog and make a passive income with it in Nigeria.Below is an outline of 9 easy steps to start a blog business and make money in Nigeria:
Let's explore each of these steps to know what is required to make a money-making blog in Nigeria.
Pick the right niche for your blog
The first step when starting a blog  is knowing what you are going to blog about. This is a very crucial step that demands a lot of focus. I have actually seen so many people quit blogging after only a few months just because they went for a niche they are not passionate or knowledgeable about.
There so many profitable niches in the blogging arena, but even with this, you should only go for the one that you have a passion, knowledgeable, less competitive , have keyword volume and profitable so don't get tired out writing.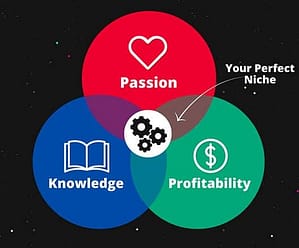 Here are some questions you should ask yourself to pick the right niche:
 Is the topic competitive? Go for niches that are less competitive as they always have a great potential of getting a following.
 Will I enjoy writing about this topic? find the thin line between what you are knowledgeable about and what your potential readers are searching for. If you, for example, love soccer, find a way to provide content around this niche using long-tail less competitive keywords.
Can you provide a solution for a problem in that niche? Your audience will resonate better with your blog and the content therein if it provides solutions and value. Go for niches that you can give solutions for existing problems effortlessly.
Does the niche has enough keywords? A niche with a large volume of keywords gives you more content creation freedom and is thus preferable to start blogging on. An example of such a niche is health.
Choose a blogging platform
A blogging platform is where your blog will be established. There are so many blogging platforms that you can use today, but in this post, I recommend WordPress. Here is my reasons for this:
WordPress is easy to set up
It is entirely free but still offers good themes and plugins
 It is highly customizable and the software is frequently updated to improve on this.
Their support system is excellent.
Around 60% of company-based blogs currently use WordPress as their blogging platform, meaning that it is reliable
 Pick a good hosting and domain name for your blog
The most crucial essentials of a blog are the hosting platform and the blog name. When you are new to blogging, these are the only things you have to pay for. However, if you go with our recommended hosting, you will get a free domain name, so follow through.
What are domain names and web hosting?A domain name is your blog's address and is where people get access to your blog online. A good domain should define your brand in an easy and catchy way. An example of a domain name is www.Facebook.com for Facebook.A web host is like a 'house' where your blog lives online. Even if you have a good blogging platform like WordPress and a nicely selected domain name, it will be impossible to set up your blog if you don't have a hosting platform.In this guide, we recommend BlueHost Web host for the following reasons:
It is easy and cost effective.
You get a free domain name.
WordPress is already pre-installed
You get free technical support.
There is a 30-days money-back guarantee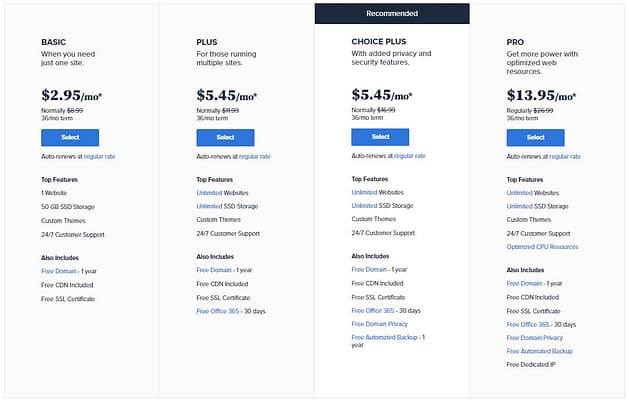 Register on BlueHost and choose a hosting package and start blogging with a domain/hosting provider you can trust.A good alternative for BlueHost is Siteground. This web host is also reliable and affordable for beginners. But in this guide, let's stick to BlueHost since it will be the easiest platform to use, as evident in the features above.
Set up your WordPress blog
After the process of getting a niche, domain name and Webhosting (BlueHost), its now time to install your preferred blogging platform (WordPress), you can proceed to set up your blog.
WordPress and other scripts are already pre-installed in your BlueHost hosting, you would need to login to your blue host account to access this.
the platform will prompt you to create a new WordPress account.On creating a new account, you can login to your WordPress account with the login details. Skip the free theme section and click 'I don't need help' when the question asking if you need help pops up. At this stage, your blog is almost set up and you will only need to do the following to complete the process:
Hover to the Settings section and select the General option on the left sidebar.
Add your site name (which is your blog name) and a tag line.
 Change the site's address to your domain name.
Lastly, add your email for password reset purposes later.
Your blog is ready and you can now launch it!
Choose a theme for your blog
The first and most crucial customization you should do for your new blog is picking an attention-attracting theme.If you head to your WordPress repository, you will get limitless free themes you can use. However, I do not recommend these free themes as they are easy targets for hackers.So what qualities should you check in a securely purchased theme?
It should be easy to use
Must be compatible with the WordPress version you are using.
Should be highly responsive(mobile friendly)
Their support system should be exceptional
Here are some recommend themes  Themeshop and Generatepress as they satisfy all the above factors.
They are premium themes, so you have to make payment for it.
How to install a theme on WordPress
 Go to the Themes section and click the Add New button
Click on Upload Theme and activate the theme zip you acquired.
Activate the theme on your blog
Use WordPress plugins to customize your blog
To automate most of the activities you do on your blog, you need to take advantage of WordPress plugins. Let's move directly to discussing example plugins that you should use to run your blogs on automation.
  Elementor– This plugin will help you with page designing. It has tons of drag and drop features that you can use to create your dream landing page. For this purpose, you can also use Thrive Architect.
WP Rocket– It is needless to say that your potential audience will be looking for a fast loading blog and it is thus crucial to increase its speed. WP Rocket will optimize your entire blogging website and make it easier for you to tap into this audience.
Rank Mathe SEO/Yoast– This plugin will automate SEO and make your blog rank better in search engine searches, therefore, increasing its traffic. An alternative plugin for SEO automation is Yoast
iThemes security– This plugin bars any hacking activities that target your blog. It is always essential to keep your blog and the information in it secure with such a plugin.
Resmush.it- If you are making a post with a lot of images, this plugin will help optimize them. The implication of this is a fast loading blog
There are Lot of free plugins in the WordPress repository, just like themes there are also paid plugin which were given extended development time.
How to install a plugin on WordPress:
Head to your WordPress dashboard
Go to the Plugins section and click Add New
Select your Plugin Zip and select Install Now
Activate the plugin by clicking on Activate button.
  Do Keyword research create a blog post and publish it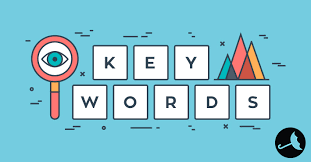 Content is what your audience will interact with and even though you are creating a blog to earn money, you should put more focus on providing content that provides value to your audience.
For your first post, follow these tips to make it stunning:
Use top-ranking long-tail keywords– If your niche is Health, you can use a long-tail keyword such as 'how to make the most out of your holiday time in Nigeria' instead of just writing something general about Travelling. With this, it will be easier for your content to rank.
Make awesome titles that are attention-seeking– You can use power words and numbers to achieve this. Example- '10 must carry things when going on a holiday trip in Nigeria.'
Make your post visually attractive: by strategically adding visual elements such as images and infographics related to your content. Don't forget to optimize them with the plugins explained above so that they don't slow down your site's loading speed.
Use plugins such as WP Rocket mentioned above to optimize your content and blog website generally.
Use interactive personal pronouns such as I and You to make your readers feel 'part' of the topic you are writing about.
Generate traffic to your blog
After posting your blog with content, you need to generate traffic— that is  the people who will read the content and interact with it.
For your blog to perform satisfactorily on leading search engines such as Google, you need to wait for around 3-7 months (this is, of course, only possible if you are consistent with providing posts that add value).
However, you can accelerate this by using some traffic generating strategies.Here are strategies you can use to promote your blog:
Share a concise and stunning post on your social media accounts but include the link to your blog therein.
Get your site's visitors email addresses and send a newsletter to them anytime you upload new content.
Answer questions related to your blog on Quora and include your blog's link to redirect the readers to your blog.
Run paid ads to popularize your blog.
Monetize your blog
If you have dedicated your time to read this post up to this section, there is no doubt that you are looking to make money from blogging business in the long run. Here are the top approaches you can use to earn money with your blog.The main strategy: Affiliate marketing– This is the leading monetization strategy for many blogs. Here, you just need to search for an affiliate marketing program that resonates well with your blog's niche then create high-quality content to promote the products/services for commission.
Other strategies include:
Create digital products such as eBook or Video courses and sell them on your blog.
Sell advertisement space on your blog if you don't want to create digital products yourself.
Sell physical products.
Run sponsored posts on your blog.
Offer coaching services with your blog as the coaching platform.
How much do I need to start a blog in Nigeria?
With N25,000 ($75), you can comfortably start a beginner blog. Note that this cost is enough to set up your blog on WordPress with BlueHost. You can always upgrade your blog as you master the art of blogging and after you start earning.
Can I start a blog in Nigeria for free?
Yes, you can start a blog for free by utilizing free web building and hosting platforms/tools. However, this is not recommended if you want to make real money with your blog. Always keep in mind that a real and profitable investment always comes with a cost and this is a thing you have to consider when starting a money-making blog.
Is blogging in Nigeria paying?
Definitely, yes, if done the right way. Swift bloggers in Nigeria are already making decent amounts with this digital occupation. What's more, some Nigerians take blogging as their full-time job, meaning that it is a viable money-making strategy and a perfect income solution for content creators.
How will I become a successful blogger in Nigeria?
Successful Nigerian bloggers constantly deliver premium content and make sure that everything they write creates value for their audience. If you emulate this, you'll definitely be a successful Nigerian blogger. Note that this means that you will have to search for your audience's problems and offer solutions through the content you create.
How do Nigerian bloggers get paid?
Blogs pay only if they are monetized. Bloggers in Nigeria get paid if they monetize their blogs with strategies such as selling digital products, affiliate marketing, consultations, among others. As long as you create content with value and have a good following or supportive audience, you will get good returns from these income streams.
Summary and conclusion
If you wish to start a blog in Nigeria, you first need to get web hosting. Here, we recommend BlueHost as it comes with a free domain name and fast servers. From here, you need to create an account and checkout with your card details.
To start blogging, login to your BlueHost account and then into your WordPress dashboard. Follow all the tips given in this guide to make your blog attractive and customize the content you deliver so that it is highly valuable for your audience.
Starting a blog and scaling it may feel tiring initially, but as long as you follow the right approach and learn from the mistakes you make along the journey, it can become your favorite occupation.
It would help if you also knew the strategies other people are doing to make their blogs successful, polish them up and implement them on your blog for even better results.We hope you've liked this post and that it has helped you know how to start a blog step by step and make money in Nigeria. Don't forget to tell a friend about this guide so that they can too benefit. All the best as you set up your blog and make returns from it.