The ease and benefits of having note-taking apps on our smartphones and other devices cannot be overemphasized. Almost everyone jots down important pieces of information they wish to remember or store. Note-taking apps solve this problem for device owners.
However, not all note-taking apps are of standard quality. Some note-taking apps are more efficient and better at note-taking than others. If you want to know the best note-taking apps for windows and Mac, then you're in the right place!
The 10 best note-taking apps for Windows and macOS include Google Keep, OneNote, Apple Notes, Bear, Ulysses, Notion, Evernote, Milanote, Clickup, and Monday. Each of these note-taking apps is efficient, user-friendly, and easy to use. They are also very popular; hence, are easily available on Google Play store or Apple Store.
In this article, I will highlight and explain each of the 10 best note-taking software, their pros, and cons as well as their unique features. When you are done with this article, you will have a well-rounded and concise knowledge of each note-taking app that will empower you to make the best choice for yourself. Below are the 10 best note-taking software for Mac and Windows:
Google Keep
Google Keep is a free software that's downloadable on Android and iOS devices. It is also available on web and browser extension platforms. It is a simple, user-friendly software and is great for people who need an efficient tool to capture thoughts in an instant.
Pros
You can draw and sketch ideas on the note app and share them instantly with others.
You can choose to dictate notes and it will automatically transcribe them into text format.
You can colour code each note to be able to differentiate and locate them faster.
Cons
Absence of an option to format the notes
Might not be the best choice for users who require absolute privacy.
Key Features
You can use Google Keep on all platforms via your Google account
Allows users to select time and location reminders.
Users can drag and drop notes from Google Keep to Google Docs.
Google Keep can transcribe texts from inserted images found on the web.
OneNote

OneNote is free software that's downloadable on both Windows and Mac devices. The use of the software's premium features however will require a Microsoft 365 subscription.
Pros
Allows users to create unique notes by adding audio and video to their notes.
Can automatically insert source links for anything copied or pasted from the web.
Allows users to sync notes directly to the cloud.
Cons
The OneNote software on the web and macOS does not have all the features in the Windows version.
Key Features
This application supports freeform text.
Users can use optical character recognition to import images and make the text searchable.
It allows the use of a surface pen, an Apple pencil, or a mouse.
Apple Notes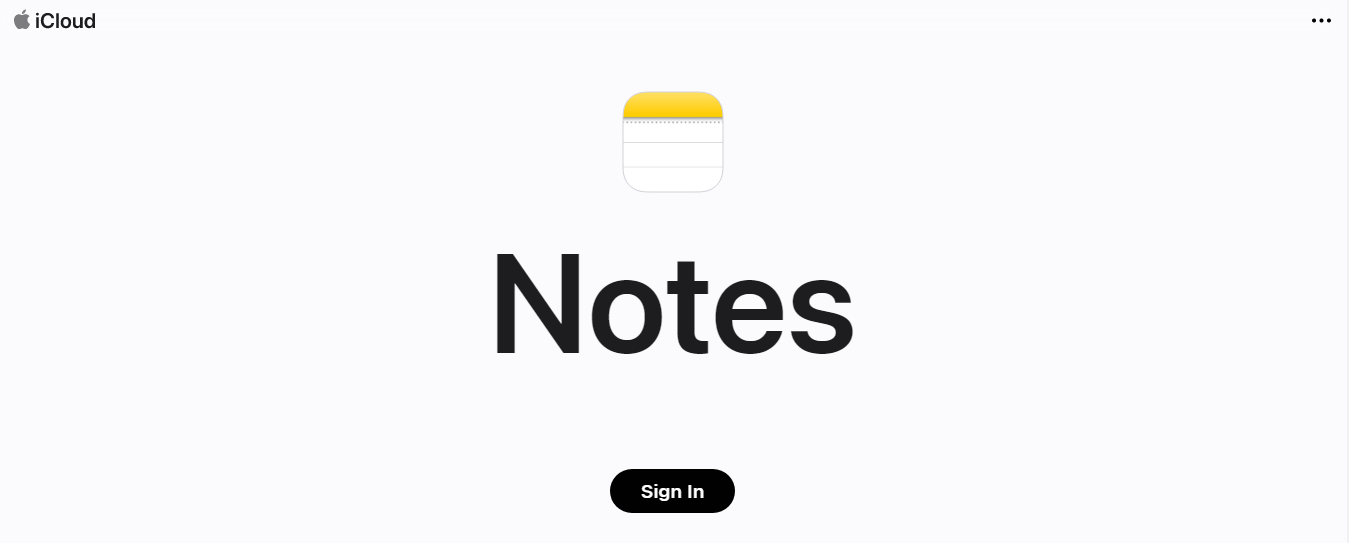 Apple Notes is a free software with over 5GB of user storage space on iCloud. As the name suggests, the application is only available on macOS and iOS platforms.
Pros
Users can drag and drop photos, files, maps, and other materials from the internet into their notes.
Users can add notes with Siri
Notes can be synced across all Apple devices.
Cons
Apple Notes is only available to iOS and macOS devices.
Exporting notes is limited to PDF copies.
Key Features
Notes are well-secured either password lock or Touch ID.
Users can collaborate on notes or share folders with others.
The "Gallery View" option makes notes more visual and easily accessible.
Bear
Bear is an amazing application with a stunning interface and beautiful typography. Accessing the software, however, requires a subscription that could be either on a monthly or annual basis. Bear is suitable for writing down to-do lists, impromptu notes/ideas, and even codes. Unfortunately Bear is only functional on iOS and macOS devices.
Pros
Users can organize all their notes with hashtags and use cross-note links to connect notes.
Bear features stunning themes, beautiful typography, and dark mode.
Users can choose to export their notes in HTML PDF, DOCX, MD, JPG, and more formats.
Cons
Users have to pay subscription fees to access the software.
Limited to only iOS and macOS devices.
Key Features
Users can write and format in Markdown format with syntax highlighting.
Advanced Markup Editor supports over 100 programming languages.
Ulysses

Ulysses is another subscription-based note-taking software. However, Ulysses offers a free trial to first-time users. Like Bear, Ulysses is only available on macOS and iOS devices. It has a clear interface that users can work on distraction-free. Ulysses also allows users to customize and edit their interface with different beautiful themes and color pallets.
Pros
Ulysses offers a whole library filled with stunning themes users can choose from.
You can preview codes and publish directly to tech platforms like Medium and WordPress
Cons
Ulysses is subscription based.
Ulysses is restricted to only iOS and macOS.
Notion

Notion is a free note-taking software that is available on Windows, macOS, and iOS platforms. A very unique feature of Notion is how it merges and integrates multiple tools/features from other apps such as wikis and Kanban boards into its software. The idea of this is to create the idea of all-in-one note-taking software that users can utilize.
Pros
Notion allows users to drag and drop information on the internet into their notes.
Users can create a smart Notion Database with Kanban boards, tables, lists, etc.
Cons
Notion is a bit more complex compared to other note-taking software.
It is designed more for team use than individual use.
Key Features
Notion allows users to extend their workspaces by incorporating apps such as Slack, Discord, Github, etc.
Users can import data into the software in plaintext, Markdown, Microsoft Word, CSV, and Microsoft Excel formats.
Evernote

Evernote is a great note-taking software that offers Free, Premium, and Business subscription plans. Evernote is available on Windows, iOS, Android, and MacOS. It's widely known as an all-inclusive note-taking software since you can find it across all platforms.
Pros
You can access Evernote offline on any synced device.
All notes are searchable and can be organized with tags for quicker and easier accessibility.
Cons
Evernote does not support Markdown
The software's offline feature is limited to Evernote Desktop in the free tier.
Key Features
Evernote users can clip images, web pages, or PDF files to their notes.
All notes support tables, formatting, attachments, and audio notes.
Milanote

Milanote is available on Windows, macOS, and Web platforms. Primarily developed for creatives, Milanote allows users seamlessly store inspiration or ideas instantly. Milanote offers both a free plan and a Professional Pro plan. The Pro plan gives users unlimited space for notes.
Pros
Milanote supports both Windows and MacOS.
Users can use the Milanote web clipper to collect notes from the internet and transfer them directly to the app.
Cons
Milanote users cannot change the font size or font color in the app.
Milanote is more of a visual note-taking software.
Key Features
Milanote supports JPG, PDF, Word, Excel, and design file formats.
Users can choose to keep their Milanote private or share it with multiple people in real time.
Zoho Notebook

Zoho Notebook is available in Windows, iOS, Mac, and Android. It is a great note-taking app that gives offers users a host of valuable features.
Pros
Users can add sketches and audio to their notes.
Allows users to set reminders using voice commands.
Cons
Text formatting is limited
Can be a bit slow compared to other sophisticated note-taking apps.
Key Features
Users can secure their notes using Touch ID or password lock.
Integrates well with Slack, Microsoft Teams, IFTT, and Google Drive.
Simplenote

Simplenote is a popular free note-taking software that is available on Windows, macOS, Android, iOS, Linux, Web, etc. Simplenote's selling point is its popularity which enables users to use and find it on different platforms. Also, it is free.
Pros
Simple and easy to use
All notes are automatically saved and synched across all devices.
Cons
Limited themes available
Notes can be shared only with a link.
Key Features
Supports Markdown format.
Allows collaboration on notes and checklists with other Simplenote users.
Conclusion
The 10 note-taking software listed here is amongst the best you will find anywhere else. When looking out for good note-taking software for Mac or Windows, you should prioritize ease of availability, versatility, and efficiency. Ensure you conduct thorough research on a particular software before opting for a particular software