Who doesn't love the idea of working from anywhere in the world without a set work schedule? Want to work from anywhere and set your own schedule? If yes, Learn about the tools that the best affiliate marketers use to build their empires!
The top affiliate marketers don't need to fantasize about this lifestyle – they have the option to live this way.
Affiliate marketing is becoming more and more popular every day as people trade in the 9-5 lifestyle for the opportunity to be their own boss.
The only issue with this concept is that making it as an affiliate marketer is no easy feat. The rising popularity of digital marketing is making it harder and harder to build a sustainable affiliate marketing business.
Now, your question might be how you can build a successful affiliate marketing business.
I'm glad to share with you that with the right tools at your deck, building a sustainable work life is possible. So, unintentionally built out a list of the 15 best affiliate marketing tools that you need to use to achieve this.
1.SEMRush
SEMRush is our go-to tool for keyword research, fixing SEO mistakes, and competitor analysis. Fair warning: I've been using this tool daily since 2012, so I'm a bit biased here. This tool is a must-have for marketers who are looking to understand what content is driving the highest ROI for competitors, as well as analyzing on-page SEO issues.
Some of the primary things that we use SEMRush for are; Finding top-performing competitor content that we should be writing about, Monitoring our keyword rankings on a weekly basis, Running SEO audits to watch for website issues that could hurt our search rankings, and Monitoring press mentions.
Try SEMRush
2. Ahrefs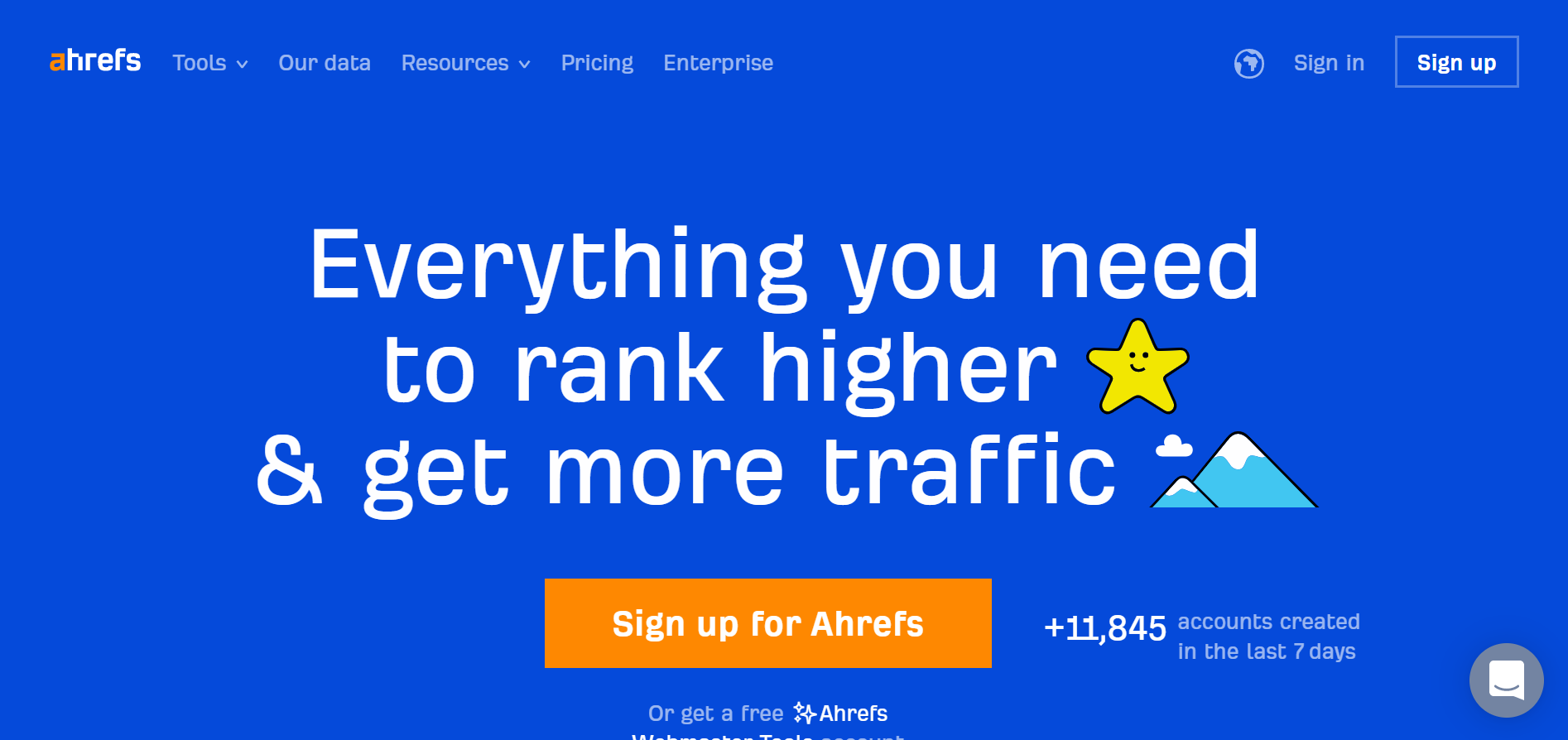 Ahrefs serves many of the same functions as SEMRush (keyword research, on-page audits, competitive content analysis, etc).
However, Ahrefs places much more emphasis on backlinks than on-page SEO. Ahrefs provides marketers with in-depth insights about new and lost backlinks, sites that are linking to broken pages on your website, and competitor backlink growth.
Some of the primary things that we use Ahrefs for are; Reviewing new and lost backlinks to our site, Reviewing competitor link profiles to find new link-building opportunities, Finding sites that are linking to broken pages on our site, Finding top-performing competitor content to identify new content ideas for your site.
Ahrefs and SEMRush are two of our team's favorite SEO tools. However, investing in both services isn't realistic for most business owners.
We recommend Ahrefs for those who are competing with much larger sites. We recommend SEMRush for those who are already the industry leader, or very close to it. To add to this, both offer a free trial of their service for those that want to compare the two.
Try Ahrefs
3. Geniuslink
Geniuslink, formerly known as GeoRiot, is a heavenly tool for anyone who is a part of the Amazon Associates Program.
What Geniuslink does is, well, genius! If you're an Amazon Associate, you can promote any product on Amazon as an affiliate and earn a percentage of a person's total purchase within a twenty-four-hour period after they click your link.
That means if the person buys anything after clicking on your affiliate link, you get a commission on all of it—even if they don't end up buying the thing you recommended.
But here's the thing: this only works if they live in the same country as you. If you're an Associate in the US, then you can only generate an income from people who purchase through your link who are also in the US. People outside the US who click on your link are automatically redirected to their respective country's Amazon page, and you lose out on a potential commission.
But with Geniuslink, that doesn't happen. A Genius Link determines what country the click is from, and redirects it through your affiliate link for that specific.
Try Geniuslink
4. AdThrive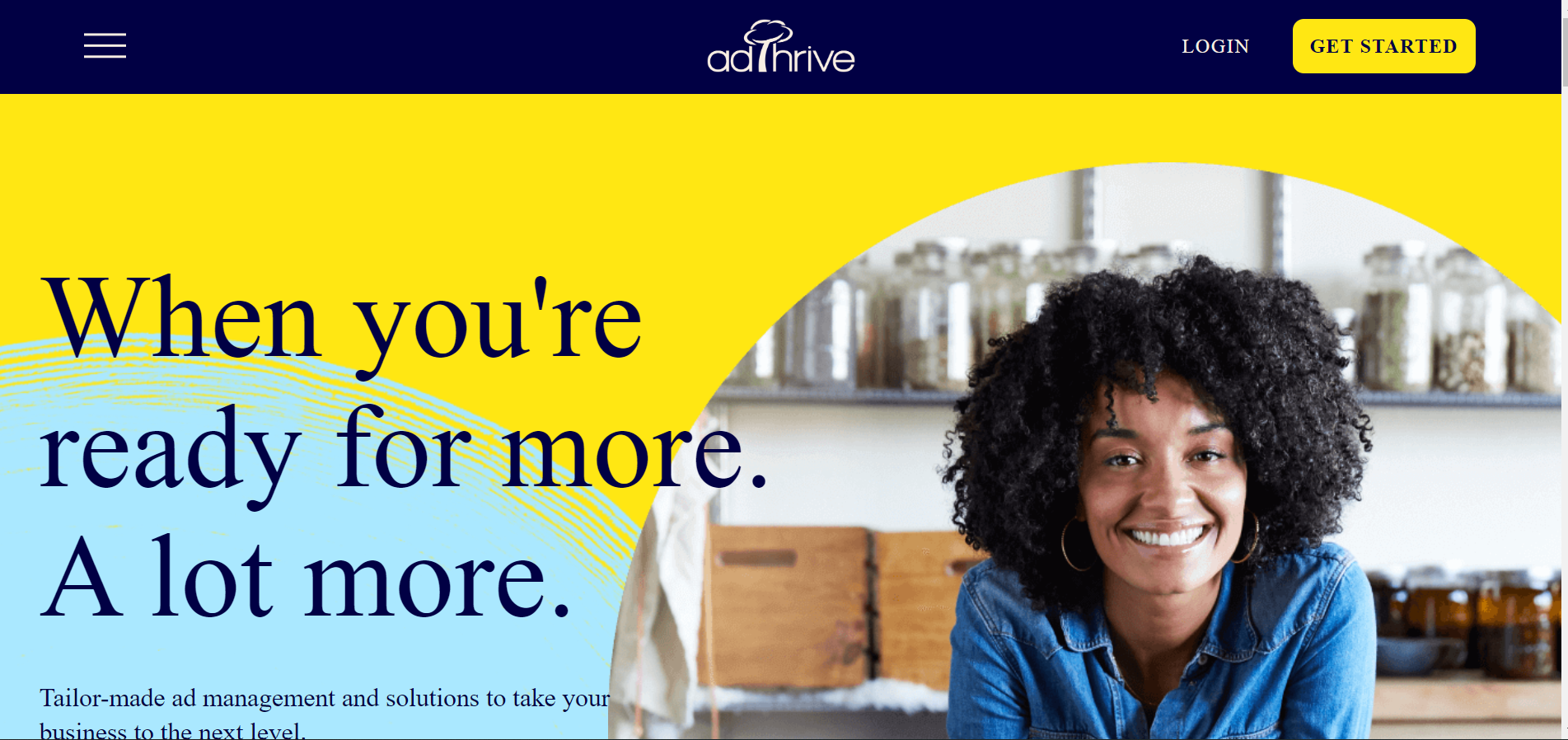 Getting money from AdSense is cool and all, but it's tough to build a successful online business when you're only making a few dollars in ads per 1,000 website visitors.
AdThrive works with your team to optimize your ads for improved performance.
How do they do it?
They take a deep look at your analytics to understand the advertisers who will see the best performance on your site. As a result, you can expect far higher CTRs on your ads, which will help you to generate more revenue.
Try AdThrive
5. SURFER SEO
Surfer Seo is a tool designed to help SEO optimize written content, like blog posts and articles. It works by analyzing the content of a page against "500+ on-page" signals. It also has a built-in keyword research tool.
Try SURFER SEO
6. SEO Audit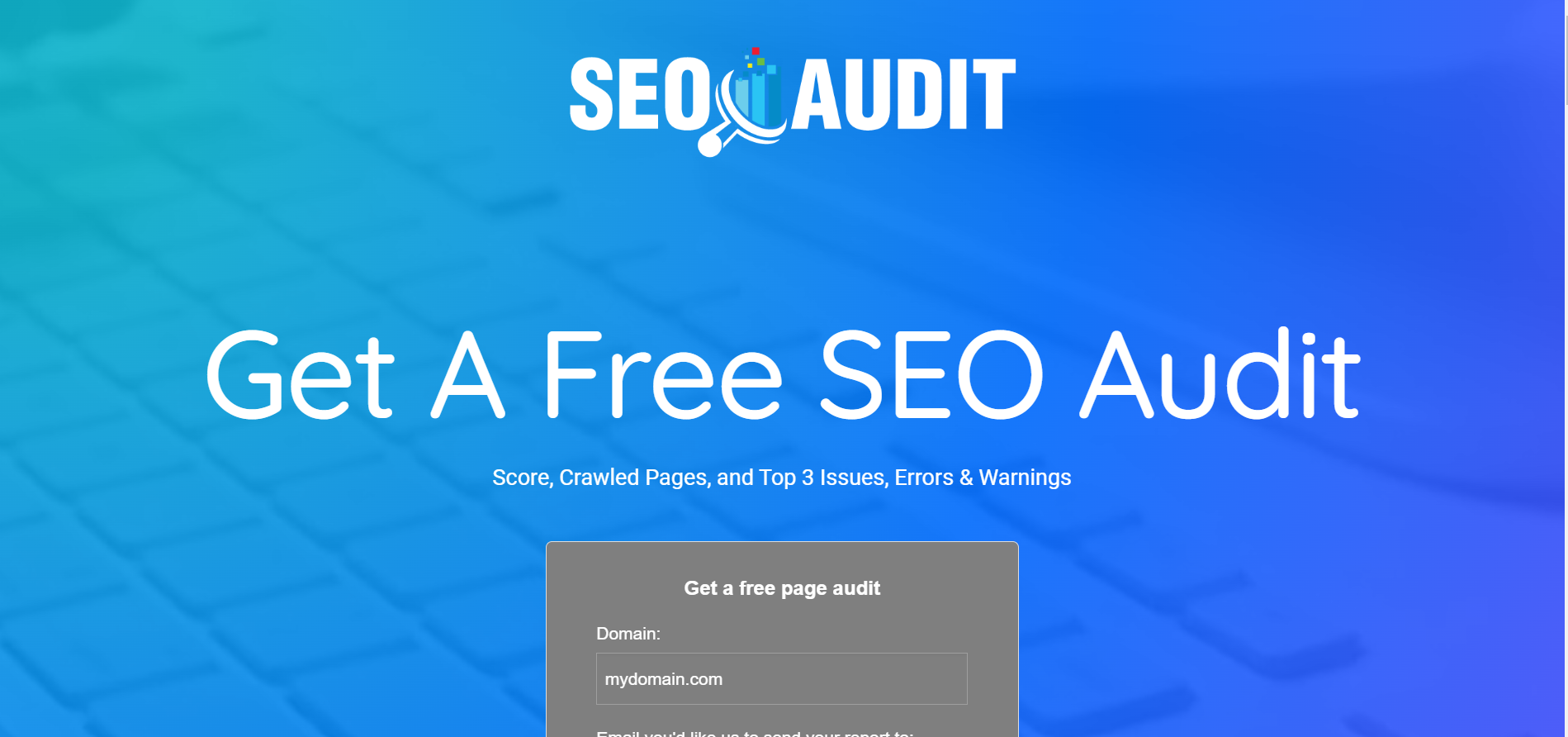 This tool audits your webpage, compares it with other top rankings' similar content, and gives you suggestions. Keyword Surfer: This is a free tool and is a good free alternative to KeywordsEverywhere. It displays the keyword volume and other metrics right on Google search.
Try SEO Audit
7. Voluum
Voluum is a cloud-based ad tracker that integrates with multiple ad platforms and connects all the elements of your campaigns together. It collects detailed data about your visitors & conversions and helps you discover the most profitable combinations of traffic, ads, and landing pages.
Try Voluum
8. SIMILARWEB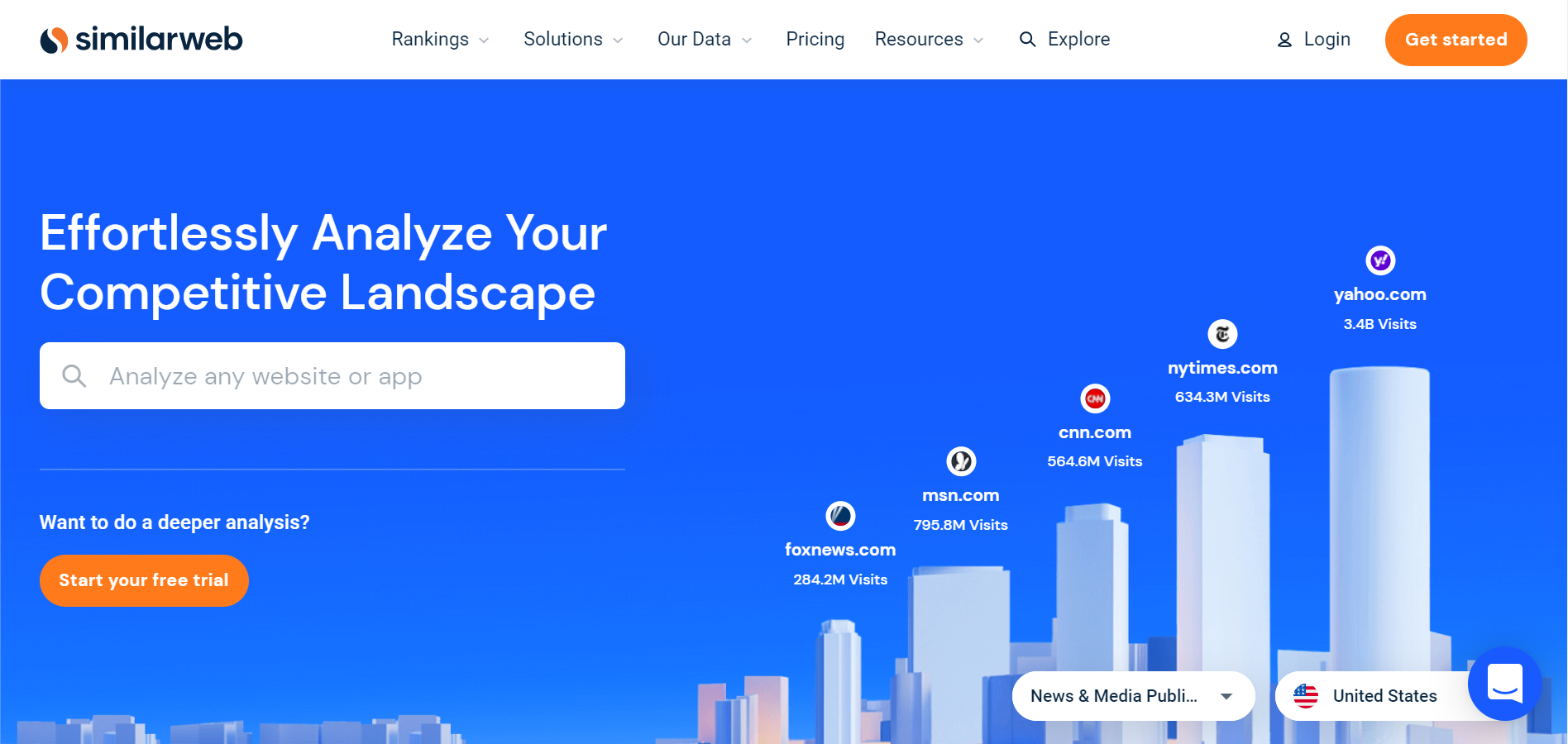 Similarweb is a digital intelligence provider for enterprise and small to medium-sized business (SMB) customers. The platform provides web analytics services and offers its users information on their clients' and competitors' web traffic and performance.
SimilarWeb is a tool that estimates the total amount of traffic different websites gets. It allows you to see competitors' top traffic sources, broken down into six major categories, including referring sites, social traffic, and top search keywords.
The accuracy of SimilarWeb and SEMrush is similar. SEMrush showed better results for medium-sized websites. Mistakes were rare, and if mistakes were avoided, the data was more accurate. In the 1,000,000+ sessions segment, SEMrush was more accurate than SimilarWeb.
Try Similarweb
9. Jasper AI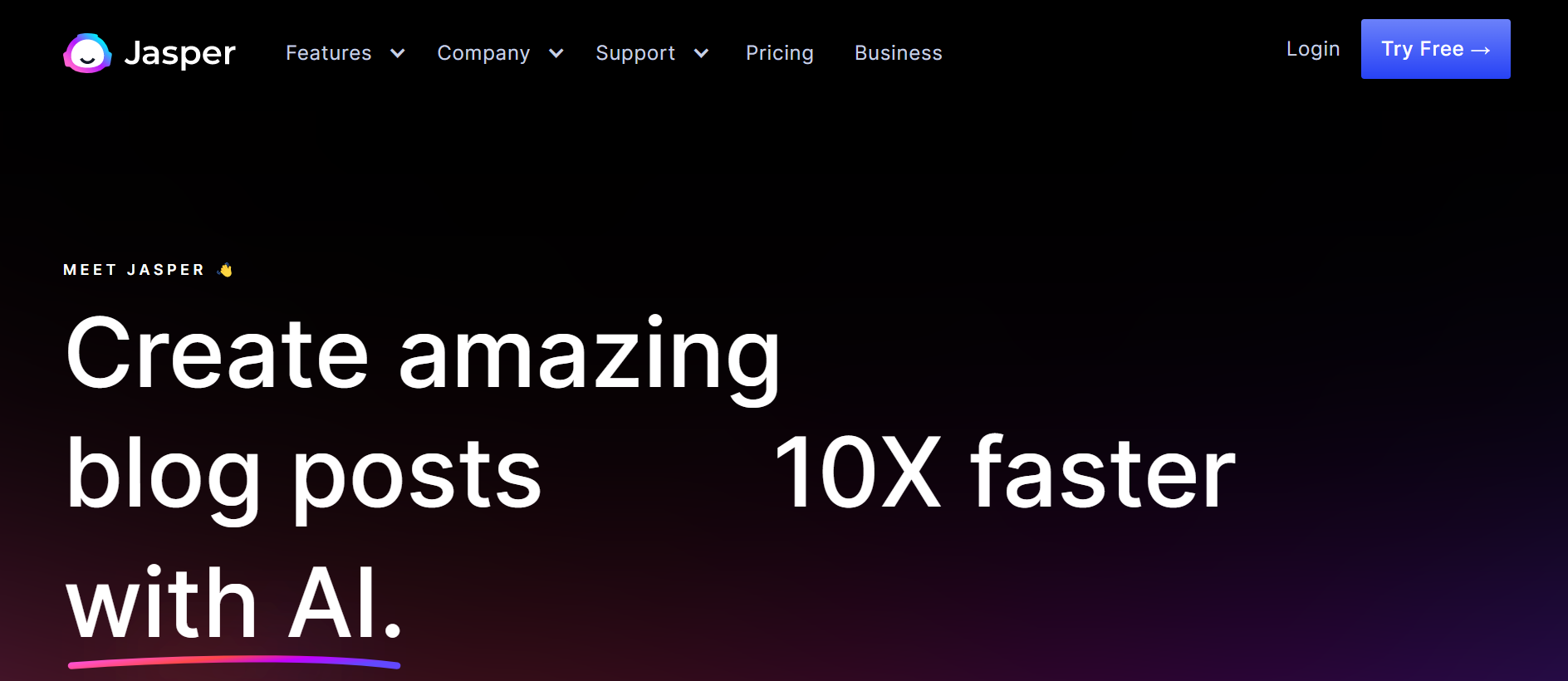 The Jasper AI product is a great investment for those who want to save time and money by outsourcing their content. This service will help you produce high-quality copy with few mistakes, all while reducing your risk of making errors.
Try Jasper AI
10. TubeBuddy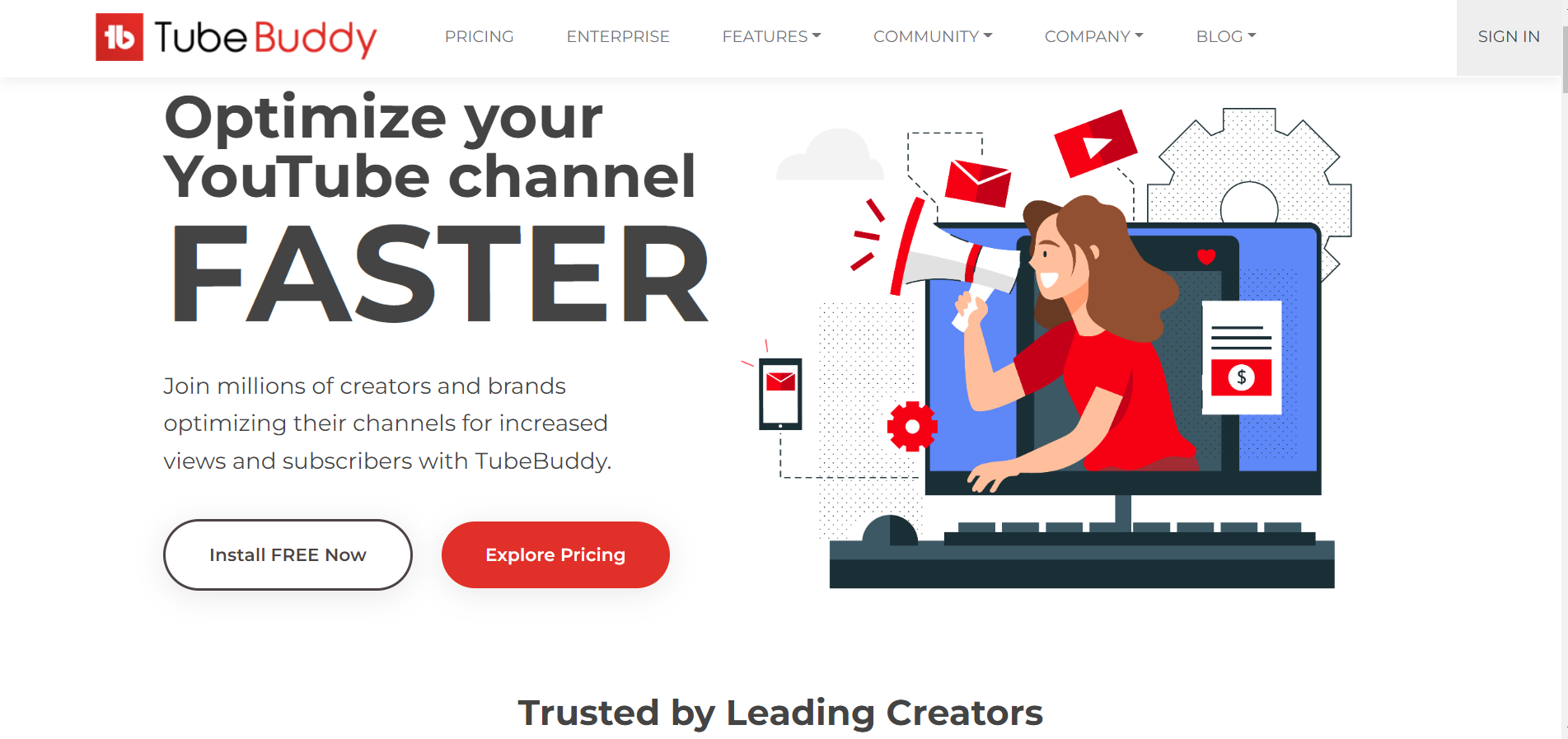 The TubeBuddy extension gives you a deep look into the rankings and tags of other videos. You can spy on other people's videos and see their tags and add those to your video as well to gain some traction from their views!
Try TubeBuddy
11. Lasso plugin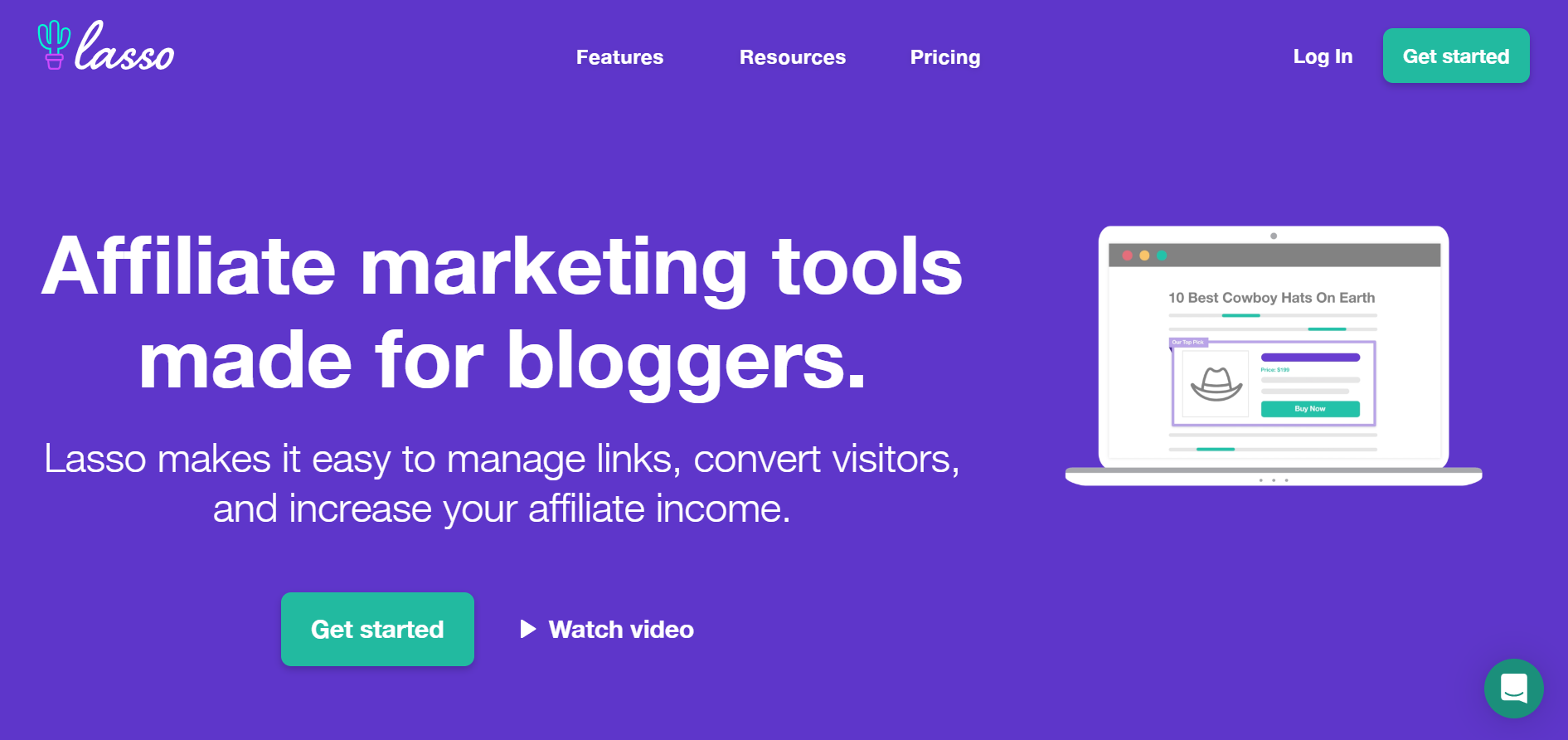 Lasso is an all-in-one WordPress plugin that lets you create custom product displays while tracking and managing all of your affiliate links from a single dashboard. In addition to creating great displays for your affiliate offers, Lasso allows you to: Track clicks with Google Analytics.
Lasso WordPress Plugin is a link management tool for affiliate marketers. Affiliate link management plugins have been around for a while. You may already be using one, such as Pretty Links, Thirsty Affiliates, Easy Affiliate Links, or Simple URLs.
So what's the deal with Lasso?
Well, it does quite a bit more than the plugins I just mentioned.
Let's quickly recap what standard affiliate link management plugins do:
 Shorten your links
Clean up your links
 Track clicks on each affiliate link.
 Replace keywords throughout your blog with affiliate links
 Categorize and tag your link.
Try Lasso
12. Pretty Links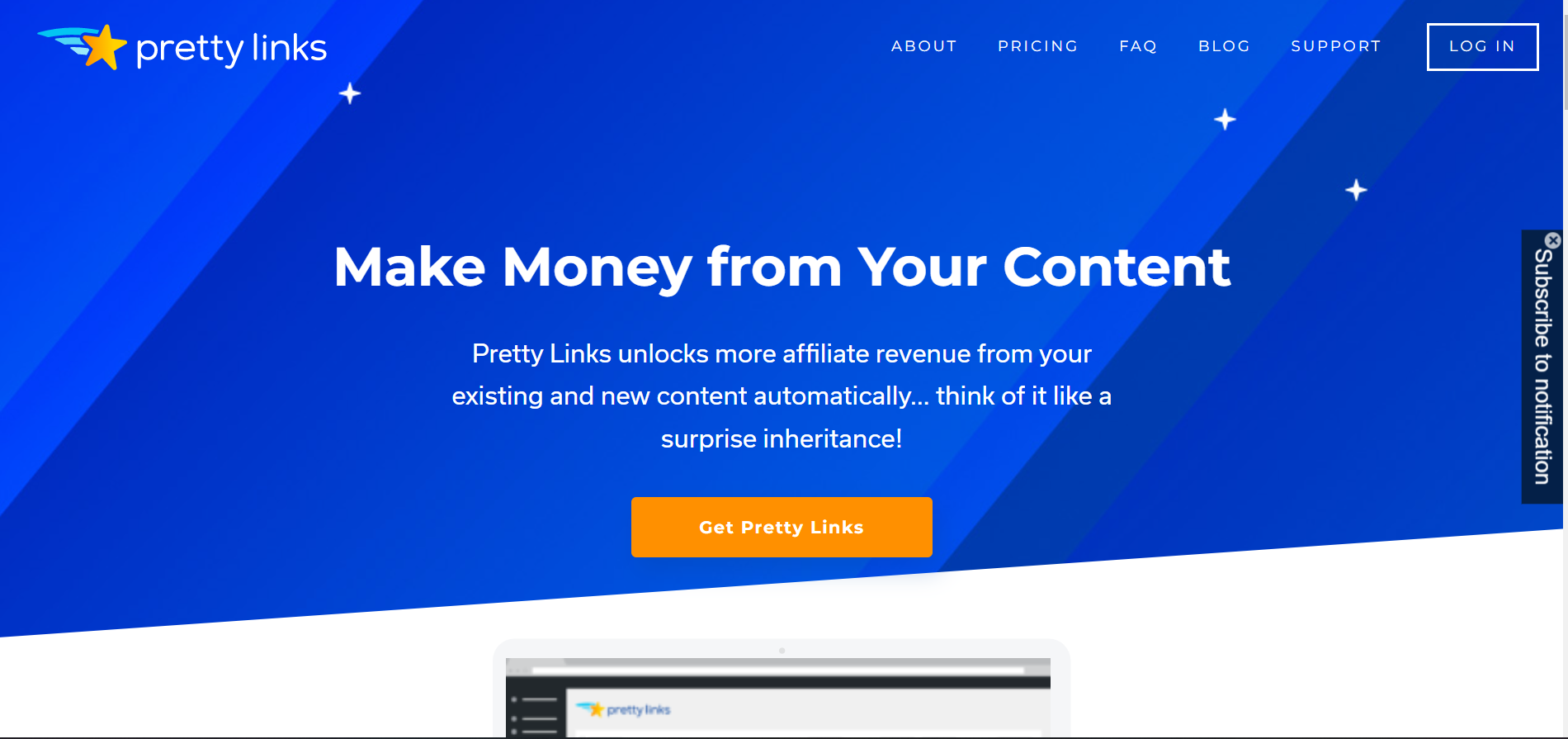 Affiliate links are known for being long and unsightly. To some leads, this may also make them seem untrustworthy. Pretty Links is a WordPress plugin you can use to shorten and brand your affiliate links:
This plugin lets you take long, bulky URLs and turn them into short, concise, and memorable ones. Some refer to this process as "cloaking". With Pretty Links, you can also manage server-side redirects and monitor link activity.
However, one of the most appealing features of this plugin is the ability to brand your links. Incorporating your company's name into the URLs your affiliates share on their platforms can boost awareness of your business and encourage users to click through to your site.
Try Pretty Links
13. Canva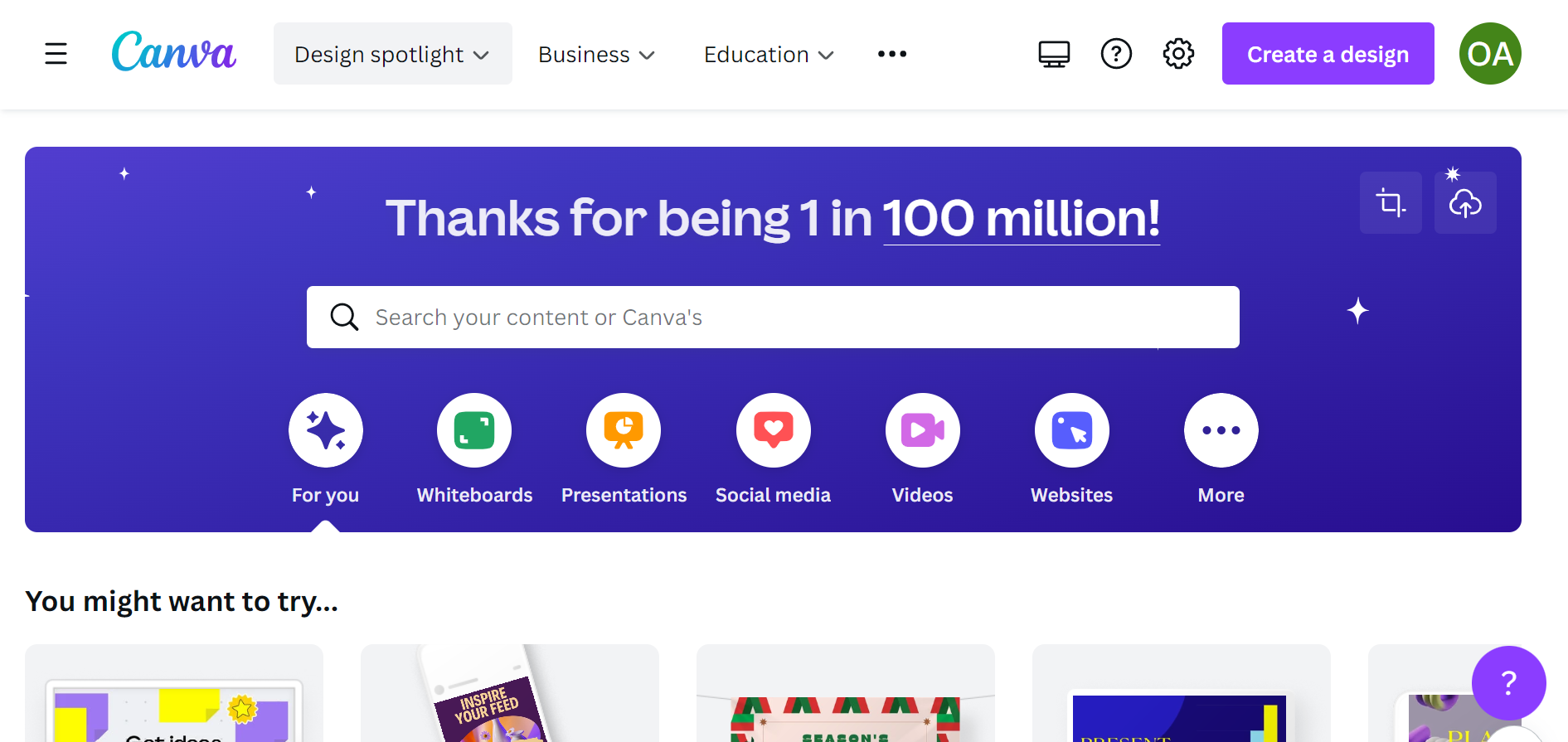 Canva is a graphic design platform, that's used to create social media graphics, documents, presentations, flyers, and other visual content.
It's also an online design and publishing tool to empower anyone to design and publish anything, anywhere in the world.
Canva is flush with a ton of features that can be found in more complex design software like background remover (a personal fave), filters and effects, photo editing, and a trillion templates to get an affiliate started.
With Canva any starting affiliate can design and create flyers without having to pay a graphics designer.
Here are some of the benefits of Canva to an affiliate marketer;
The following are the uses of Canva as an affiliate
Canva is beginner friendly, it is perfect for beginners because it's so easy to use because of its drag-and-drop interface
With Canva affiliates can easily create engaging content for their audience.
Affiliates can easily create and personalize designs.
With Canva, affiliates can create and manage marketing content for all their campaign, email, social media, and internal comms needs.
The best choice for marketing teams, Canva for Teams gives you access to premium features like Brand Kit to ensure brand identity and consistency, premium templates and stock photos, Magic Resize and Background Remover, and Content Planner for social media scheduling.
Canva helps affiliate drive traffic by simply creating their own personal flyers for scheduled meetings.
Canva helps affiliates create engaging content through flyers and logos.
Canva helps affiliates look more professional while marketing their products through well-designed flyers.
Canva has a library of different backgrounds, templates, images, fonts
Canva is one of the best tools that small businesses and entrepreneurs can use to create, manage, and share branded content.
Try Canva
14. Rebrandly
Rebrandly is a URL-shortening app that makes it easy to create, track, and share branded shortened links that feature your own custom domain name.
What problem is rebrandly solving for affiliates?
URL shorteners create short links, such as "TinyURL" But short links are ugly, don't feature a single trace of your brand, and let's face it- they look really spammy. (In fact, they're often blacklisted and are heavily associated with spammers.)
Rebrandly is a fresh approach to short links, which allows you to create cool, descriptive links using a custom-branded domain name. Unlike other URL shorteners, Rebrandly links are simple to pronounce and easy to remember, and they promote your brand.
A branded link, such as "brand.link/marketing" increases trust and raises CTR (click-through rates) by up to 39%. Rebrandly links are also SEO (Search Engine Optimization) friendly because they include a keyword at the end of the URL.
Rebrandly lets you personalize any URL in four ways:
Domain name: With Rebrandly an affiliate can attach his/her domain name to the URL link, thereby making it look more trusting and convincing. With this simple feature, affiliates can showcase their brand or business within the URL link.
TLD(what you do): Rebrandly offers a unique feature within its URL, it allows individuals to showcase their brand/ business niche within the URL link in other to increase the credibility and validity of the link. When it comes to affiliates this unique feature allows them to showcase the type of product they are promoting within the URL, with this feature while an affiliate promotes a product by creating content about the product and finally putting a call to action which is the link to the product it allows the link to correspond with the promoted product in the content rather than looking spammy and thereby increasing validity towards the audience and leading to more clicks and sales.
URL slug (keyword): This feature is your unique keyword that indicates where the link leads.
A URL slug is the part of a URL or link that comes after the domain extension. They can be used for websites.
A slug is the part of a URL that identifies a particular page on a website in an easy-to-read form. In other words, it's the part of the URL that explains the page's content.
Well, the name "slug" comes from web publishing and refers usually to a part of a URL that identifies a page or resource.
The name is based on the use of the word slug in the news media to indicate a short name given to an article for an intern.
In other, to better your understanding I will make an exhibition of what a Rebrandly link looks like…
Emce.pizza/pepperoni
The Emce is the domain name
The pizza is your TLD (what you do)
And then the pepperoni is your URL slug or keyword. The link above describes what a Rebrandly link looks like and as you can see it looks valid, eye-catching, and more inviting.
Rebrandly offers free plans, as well as paid and custom options that vary in price based on the number of links you need to share, the number of users associated with your account, how many custom domains you use, and which features are the most important to you.
Try Rebrandly
15. Thirsty Affiliates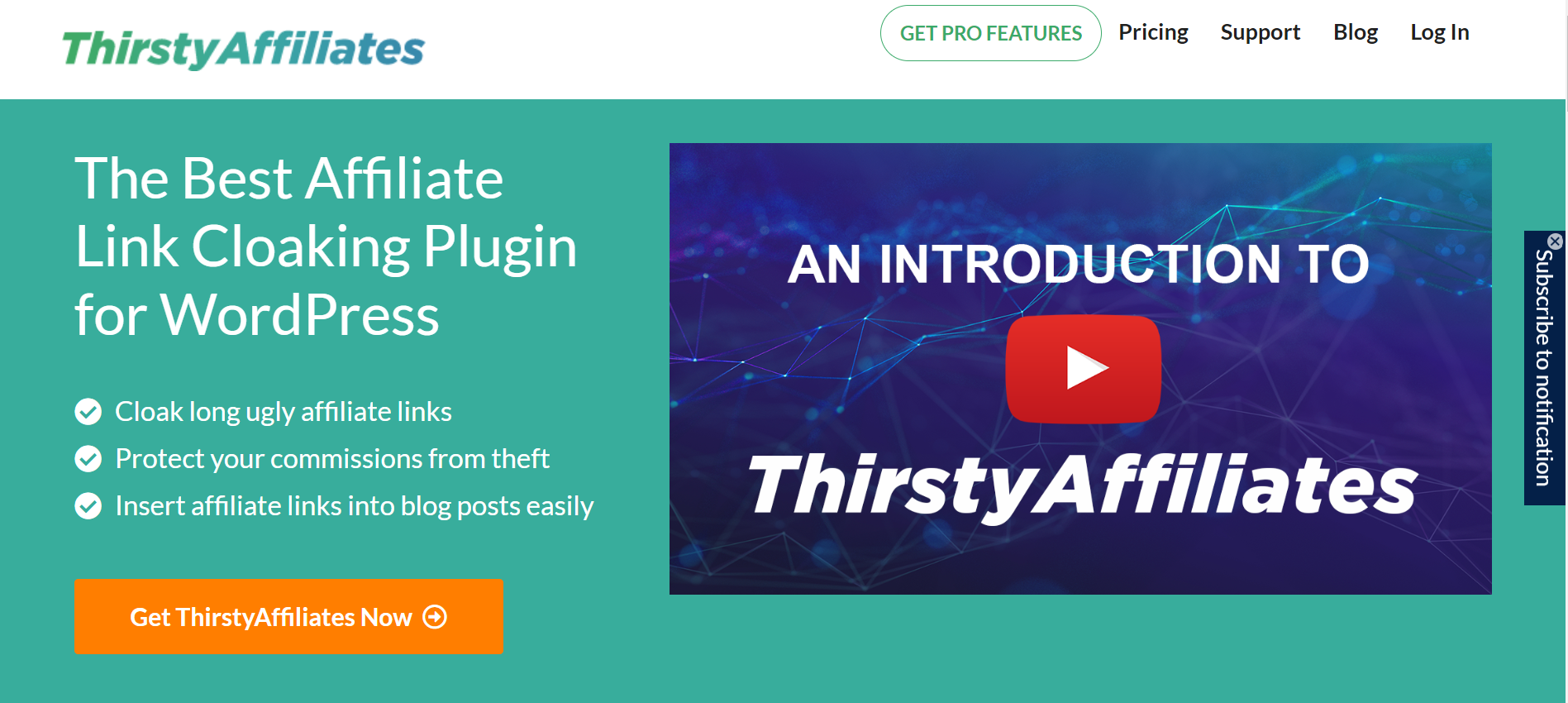 ThirstyAffiliates is a WordPress affiliate link management plugin. It allows website owners to add, manage, and easily insert affiliate links into their posts and pages.
It is difficult for affiliates to go back to the product website and copy the affiliate link each time they mentioned the products in a post. Another problem is adding nofollow attributes to affiliate links. There are some products that I recommended more often than others, and I wished there was an easier way to convert keywords into links while still keeping the links to a minimum level.
ThirstyAffiliates will solve all these issues for affiliates. I use the basic plugin with all the premium add-ons. This gives us all the features that we need and then some more. Here is a list of things that l love about ThirstyAffiliates:
Some call this feature URL Cloaking, I prefer to call it branded URLs. As you know that most affiliate links are lengthy and look like this:
http://www.example.com/index.php?productid=xxxxxxx&affiliateid=xxxxxxx&blah=true
Using ThirstAffiliate you can use your own domain name with a prefix of your choice and it will seamlessly redirect your users to the affiliate link. For example, you can convert a lengthy affiliate link into something like this:
http://www.yourdomain/.com/refer/stepdemaim.
It is not only prettier than the ugly affiliate link, it is also easier to remember. You can easily add this URL anywhere on your site even without a link button.
Easily Insert Zzz URLs. Simply click on the Add Affiliate Link button and search for the product or the link and insert it in your post. It's as simple as that.
 Link Categories
As we mentioned earlier that ThirstyAffiliates use native WordPress features such as custom post types and taxonomies. It allows you to sort your links into categories. If you run a large website where you promote a variety of products, then you certainly need this to sort your links so that you can easily find them and see how different categories are performing on your site.
Try ThirstyAffiliates
16. YOAST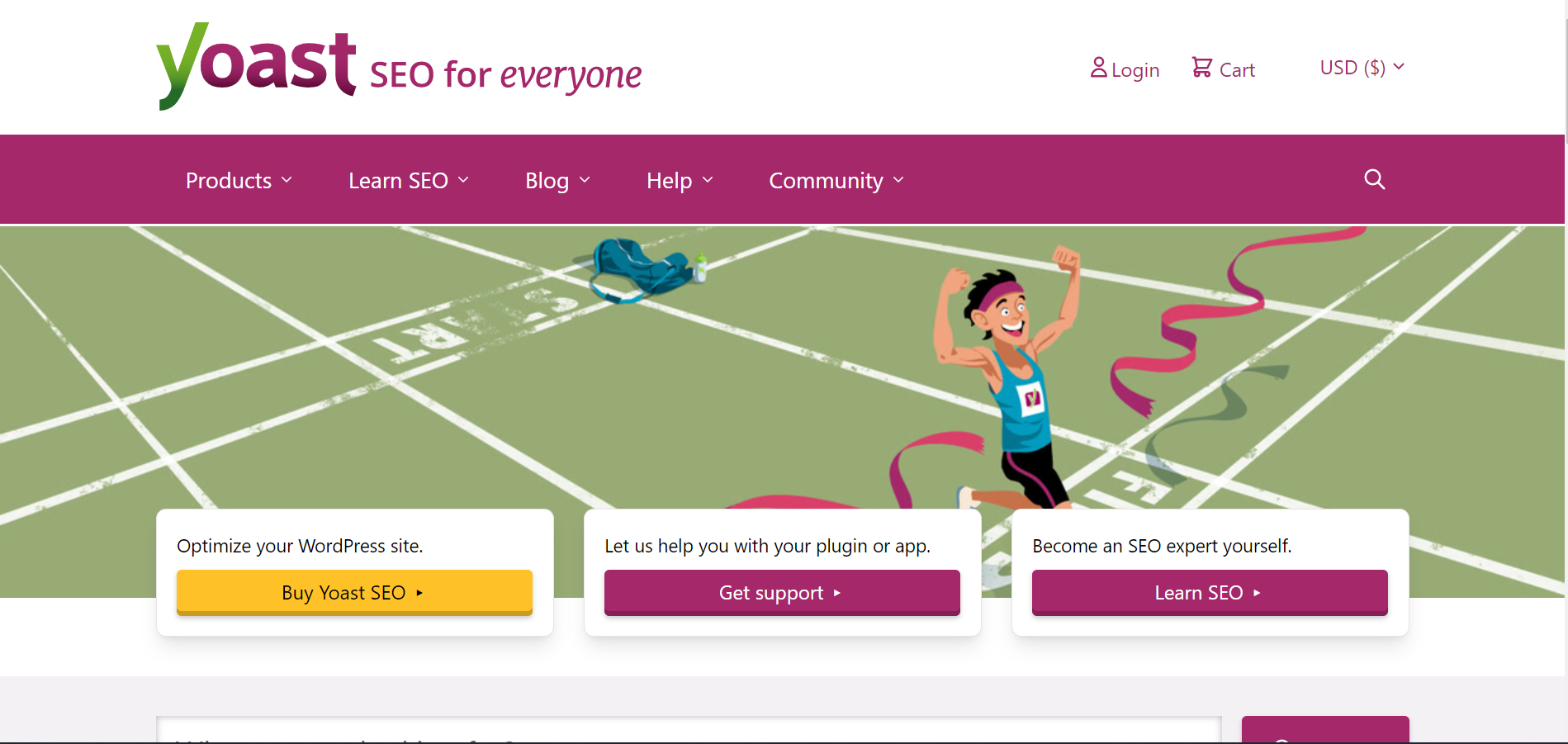 Yoast SEO is a WordPress plugin that improves your website's rankings on search engines, by helping you optimize your site's content and keywords. A lot of what Yoast SEO does is automated, but still needs your input and some planning.
Yoast SEO is also a WordPress plugin that helps your site perform better in search engines with a variety of features. It takes care of the technical aspects of SEO. That leaves you free to perfect your posts and pages with the help of our SEO and readability analyses. While the free version of Yoast SEO gives you a lot of tools to help you do well in the search results, Yoast SEO Premium automates a lot of SEO, making your workload much easier.
Try Yoast
17. RANK MATH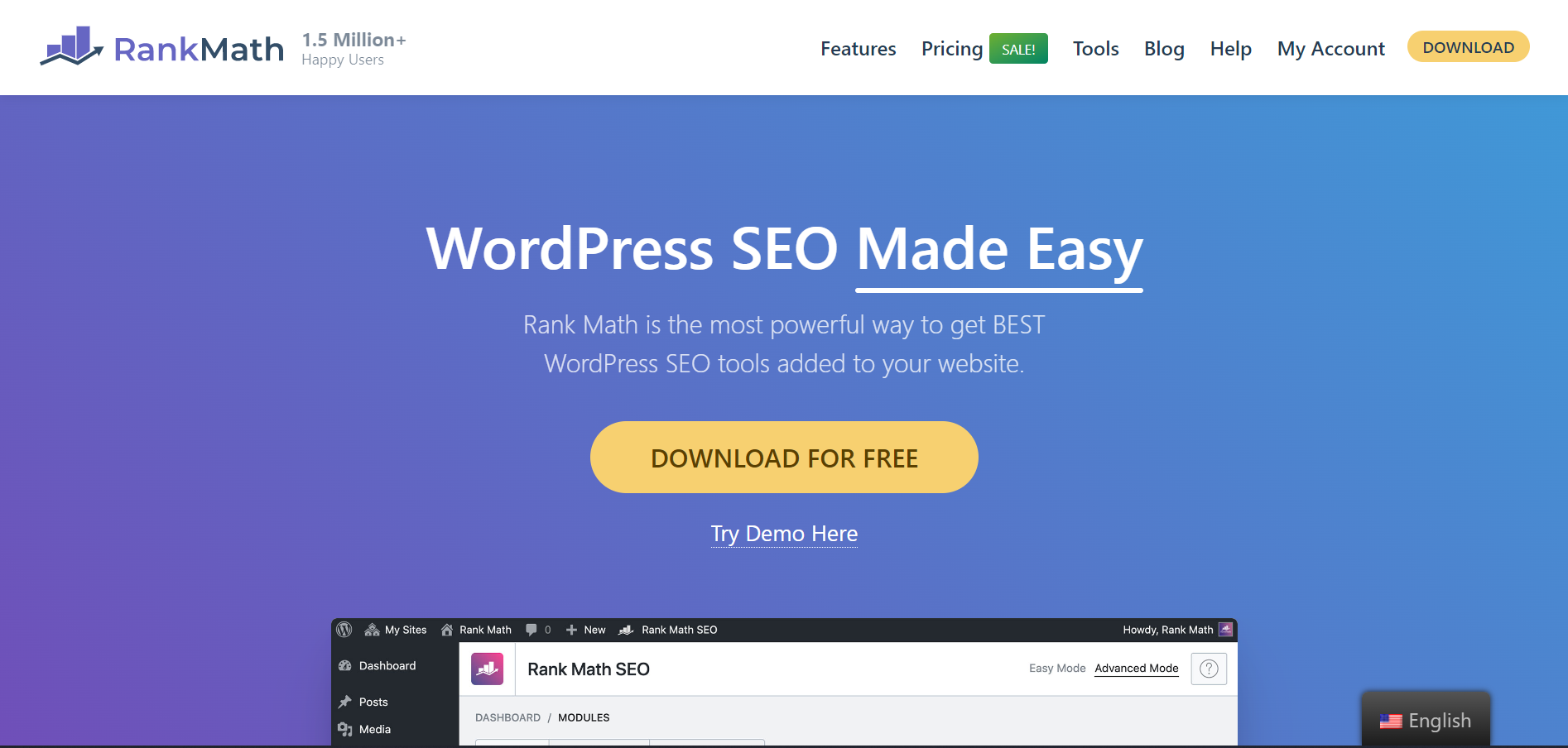 What is Rank Math? Rank Math is an SEO plugin for WordPress that makes it easy for anyone to optimize their content with built-in suggestions based on widely-accepted best practices.
Rank Math practically configures itself. Rank Math features a step-by-step installation and configuration wizard that sets up SEO for WordPress perfectly.
Upon installation, Rank Math verifies your site's settings and recommends the ideal settings for the best performance. The step-by-step wizard then sets up your site's SEO, social profiles, webmaster profiles, and other SEO settings.
Why has it been so successful? Rank Math has pretty impressive free features so far unrivaled by other SEO plugins. There is a Premium version available but for many, the free version is all an affiliate needs.
See the features which are exclusive to the Rank Math SEO plugin and understand why Rank Math SEO is possibly the *Best SEO Plugin for WordPress*
Google Search Console Integration
Rank Math SEO saves you a ton of time by integrating with Google Search Console and displaying important information about your website right inside WordPress.
Google Keyword Ranking
With Rank Math SEO Plugin, you can track your keyword rankings in Google.
Optimal Settings Pre-Selected
Configuring an SEO plugin takes time, and can be confusing. Rank Math SEO saves you the trouble with its optimal default settings, which are ideal for most websites, and if needed, can be changed.
LSI Keyword Tool Integrated
Rank Math SEO's integrated LSI keyword tool gives you multiple keyword variations of your focus keyword, which helps you attract more traffic to your posts. A free account is needed.
Add Overlay Icons On Social Images
Rank Math SEO makes social thumbnails click magnets by giving you the option of overlaying a GIF or a video icon on the thumbnail.
Advanced SEO Analysis Tool
With just a single click, Rank Math SEO can perform an SEO audit of your website.
30 Detailed SEO Tests
Rank Math SEO is designed to completely supercharge your website's SEO with its 30 detailed SEO tests. A free account is needed.
Module Based System
Rank Math SEO has been designed with a module-based system, each of which can be enabled or disabled as per your needs, giving you extra speed and control.
Smart Redirection Manager
Rank Math SEO's built-in smart redirection manager will help you create, manage, delete, enable, or disable redirects at scale.
Local Business SEO
Rank Math SEO is designed to be used by Global websites and local websites alike. With its local SEO features, local sites can stand out in the search engine results like Google's and attract more traffic.
Deep Content Analysis Tests
On-Page SEO is no longer a mystery with Rank Math SEO's deep content analysis and precise SEO recommendations.
Internal Linking Suggestions
Rank Math SEO intelligently suggests other posts from your website for internal linking from your current posts, improving the chances of ranking higher in the SERPs.
Role Manager
Even if you have multiple employees managing your website, you can precisely control what each of them has to access in Rank Math SEO with its role manager.
Try Rank Math
Conclusion
When you first start out with affiliate marketing, there are a lot of decisions to make. It can take some time to get comfortable in your niche and develop an effective campaign strategy.
However, having the right resources and tools makes it much easier. As we discussed in this article, there are fifteen tools we think every new affiliate marketer needs which have been well broken down above. Do well to leave a comment on which one you will use.